Our mission at The Clever Baggers is to provide an innovative, customer-centric product range that is ethically sourced, environmentally friendly, durable and reusable.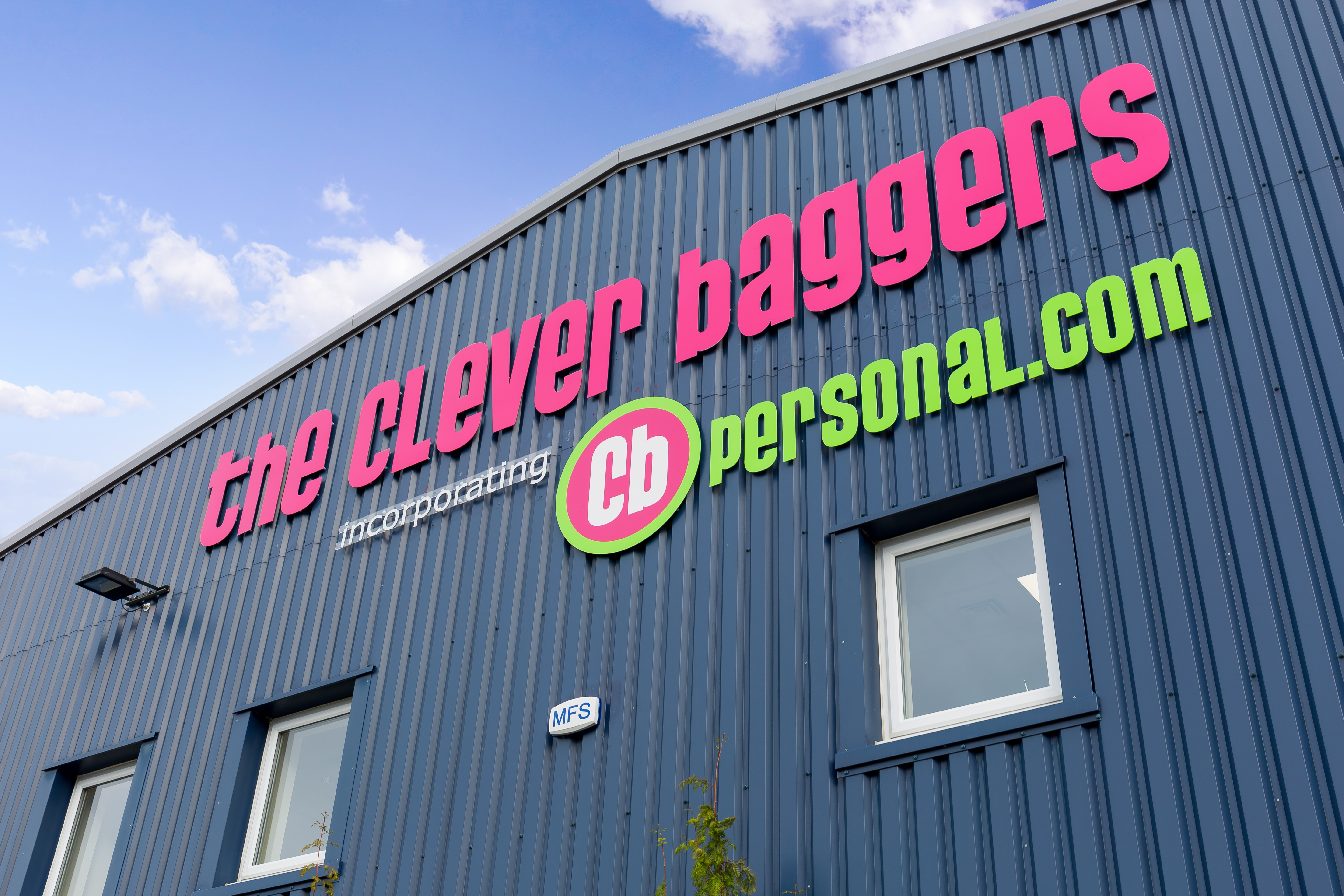 Company Story:
The Clever Baggers was founded in 2006, by the uber-creative husband and wife dynamic duo Vivian and Louise Lacey-Johnson.  Viv previously worked in advertising, while Louise came from the world of textile design.  When they were both made redundant from their respective jobs, they decided to combine forces and create a business that reflected their own beliefs on sustainability.  This was well before the 'War on Plastic' began raging, and their business model is even more befitting now that single-use plastic is Public Enemy #1.  Their product ideas have been driving us forward ever since.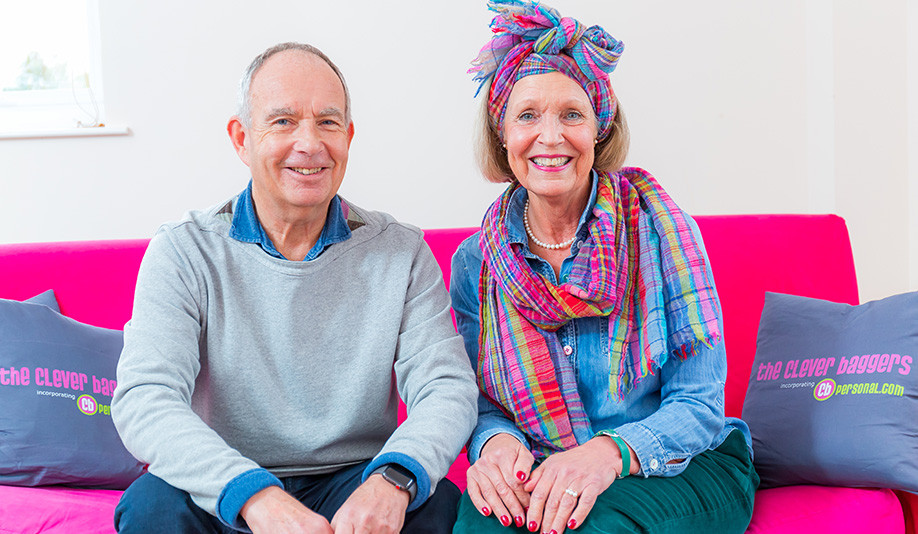 We started first and foremost as textile printers, with just the two of them at the helm, and have now grown to over 30 dedicated staff.  Today, we thrive as a small company with a big mentality and remain united on our goal – to provide relevant, top-quality products with excellent customer service.  While we grew, we noticed more and more of our customers asking whether we sold our products plain (i.e. unprinted).  This sparked us into expanding beyond printed bags, and we began offering 'blanks' to a wider market.
Since then, we've developed a comprehensive range of products including cushion covers, tea towels, table linen, aprons, zipped pouches and more – all in a wide array of styles, colours and sizes. And the best part? We hold our stock locally in our UK warehouse, so everything is available to order straight from our website whether you want printed or plain stock!
Our print staff have a collective experience of over 50 years, and we proudly specialise in the latest Direct to Garment (DTG) printing technology.  Using both digital and silk screen print techniques, we've honed our capabilities to offer customers exceptionally good print quality at comparatively great turnaround times.  You will get the same print quality from us whether you need just one print or if you need thousands, with a personalised service from our production team.
What We Stand For:

We care about ensuring the continuation of our planet for future generations. To us, that means doing our part to reduce the amount of plastic in the environment. That's why we offer products made from natural materials, such as cotton, canvas, linen and jute. The cotton we use is fairly traded and over the years we've invested heavily to ensure all our products are produced in an environmentally and ethically sound manner.

We also have high standards for quality control. Going beyond the standard quality tests with our raw materials suppliers, we put our finished products through rigorous in-house stress tests to ensure they withstand heavy use. We do things like pull, stretch, wash, rub and overload products to ensure they meet our own performance expectations. Our continual product development ensures we can deliver our promise to offer good value for money and helps us meet our customers' expectations on product quality. Ultimately, if we aren't happy, our customers won't be either!

Our Commitment to You

We stand behind the quality of our products and printing and are committed to providing the best possible service for our customers. We promise to deliver excellent customer satisfaction on every level, so if you're not happy we want to know why!

Have a suggestion / feedback?

If you'd like to suggest or discuss anything with us, whether it relates to an order or not please get in touch;

What We Stand For:

We care about ensuring the continuation of our planet for future generations. To us, that means doing our part to reduce the amount of plastic in the environment. That's why we offer products made from natural materials, such as cotton, canvas, linen and jute. The cotton we use is fairly traded and over the years we've invested heavily to ensure all our products are produced in an environmentally and ethically sound manner.

We also have high standards for quality control. Going beyond the standard quality tests with our raw materials suppliers, we put our finished products through rigorous in-house stress tests to ensure they withstand heavy use. We do things like pull, stretch, wash, rub and overload products to ensure they meet our own performance expectations. Our continual product development ensures we can deliver our promise to offer good value for money and helps us meet our customers' expectations on product quality. Ultimately, if we aren't happy, our customers won't be either!

Our Commitment to You

We stand behind the quality of our products and printing and are committed to providing the best possible service for our customers. We promise to deliver excellent customer satisfaction on every level, so if you're not happy we want to know why!

Have a suggestion / feedback?

If you'd like to suggest or discuss anything with us, whether it relates to an order or not please get in touch;