Find all the details on how to return your order for a refund here.
Returns
Find all the details on how to cancel and return
your order for plain goods here.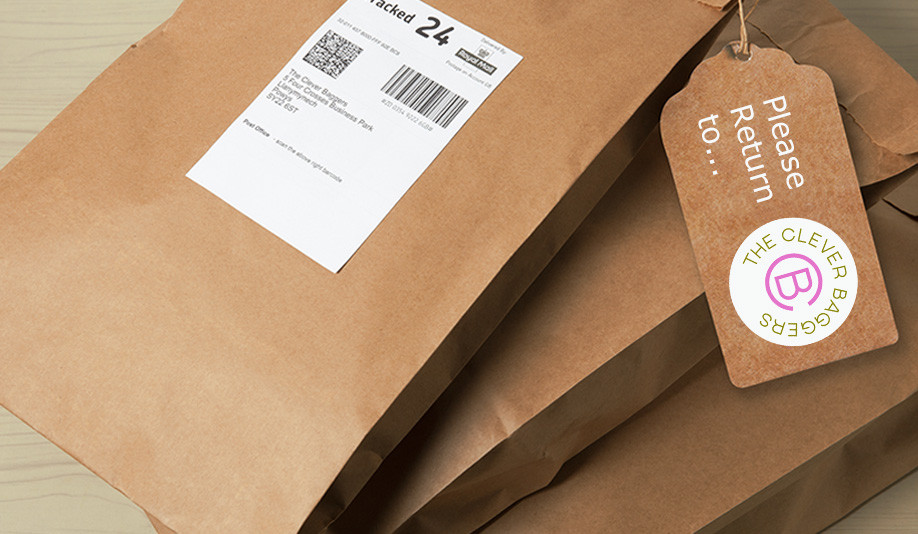 Cancellation - Plain Orders
Under 'CONSUMER CONTRACTS (INFORMATION, CANCELLATION AND ADDITIONAL CHARGES) REGULATIONS', you are entitled to cancel your order up to 14 calendar days after receipt. You must notify the Company in writing within that period and you must not return goods without notifying us first. We have provided the returns form adjacent to make this easier for you but use of the form is not mandatory and you can alternatively email us at:
CBDespatch@thecleverbaggers.co.uk
Once you have notified us, please wait for confirmation that your order may be cancelled and returned, there are specific conditions which must be met. Once you have received confirmation please securely package and return the items to, 'Returns Department, The Clever Baggers, 5 Four Crosses Business Park, Llanymynech. SY22 6ST'. The items must be returned within 14 days of cancellation.
Where a complete order is cancelled, standard delivery charges shall be refunded, any additional or express services selected by the customer shall be at the expense of the customer. Where only part of the order is cancelled, only the value of the cancelled goods shall be refunded. The Company will aim to process refunds within 3 working days of receipt of goods but will take no more than 14 working days.
The Company cannot accept responsibility for items lost during transit and advises that customers should retain proof of postage as a minimum. The Company will not refund return postage costs. The Company reserves the right to claim for any losses in the event of goods not being returned. Any returns made outside of this policy may be accepted at the discretion of the company. Upon acceptance of the return, a refund for the value of the returned goods only, minus an administration charge of 5% of the total order value will be issued.

These terms do not apply to any custom printed orders. For details on cancellations for printed items, please see our
Terms & Conditions
. Your statutory rights are not affected.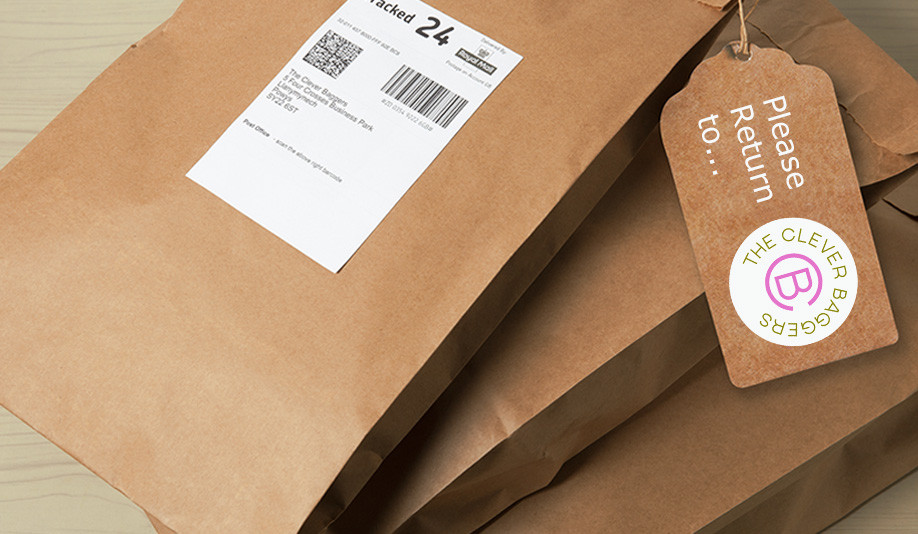 Returns Form
To initiate the order cancellation and returns process, we must receive written notification including your order details.  To make this process as simple as possible you can use the form below to provide us with all required information.

If you have any questions, please 
contact us
and we'll be happy to help.