We offer a professional, speedy service from start to finish for any size of print project. And yes, we really mean it – there is no minimum order quantity!
Personalised Printing
We offer a professional, speedy service from start to finish for any size of print project.
And yes, we really mean it – there is no minimum order quantity!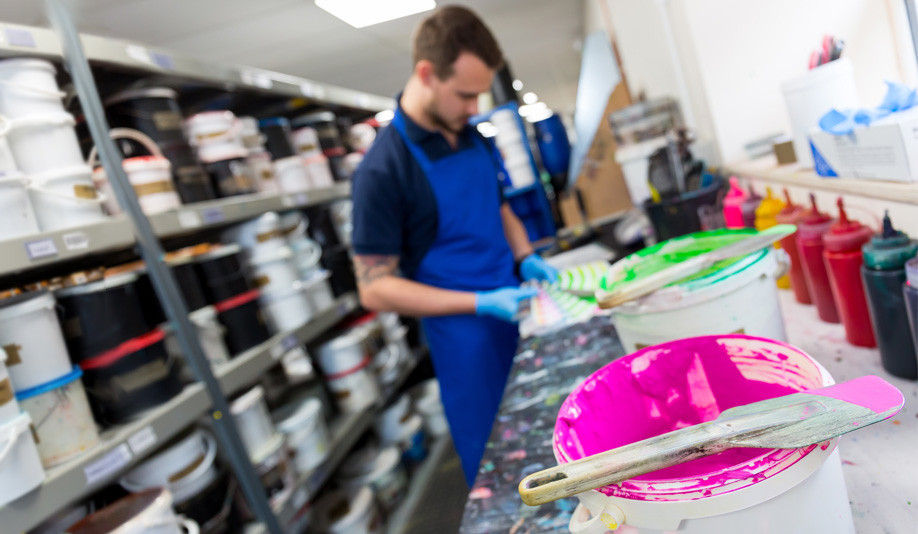 The Artwork Approval Process & In-House Print Team



Once you have confirmed your order (either through your account on the website or via our sales team), a member of the CB Studio Team will email you a PDF proof of your design. The proof will be to scale and will show how the artwork will look on your chosen product. Just bear in mind though, the colours will be for indication only and should not be used for matching purposes. If you want to match to a specific Pantone reference, be sure to let our Studio Team know!

We won't print your order until we've received your approval in writing. So, if you require any amendments, we'll issue revised proofs until you are completely satisfied. This is also why your quote will give you an estimated lead time, because the actual lead time is based on 'days from digital proof approval'. You'll still be required to check and approve proofs for re-orders as well, because we can't assume anything. As always, if you have any questions or want anything clarifying please ask!
A Highly Flexible Personalised Printing Service



Our lead times normally range from 3 working days to a couple of weeks, depending on the quantity you require, the complexity of your print design and the availability of stock.* No matter the size or type of project, if you've got an upcoming event or need a quick turnaround, we'll always try to meet (and often beat) your deadline. Just let us know the required dates when you make your enquiry and we'll do our best!

The prices on our website are for plain goods only, but you can quickly and easily request a quote for printing on any of our products. Simply navigate to the product you're interested in having printed and click the green 'get a quote' button. If you've already got your artwork ready, you can upload it within the quote request form. You'll receive complete pricing information and an estimated lead time usually within an hour, but certainly within one full working day.

If you want to speed things along, you can design your own using our product designer, which typically shaves an extra day off the lead time.



Artwork Files We Can Work With



We can easily work with artwork in EPS, AI or PDF formats, and are also able to work with TIFF of JPEG files provided the resolution is at least 300dpi. Other file formats may be usable, so please send through what you have, and we will do our best to work with you. Our CB Studio team can help with most design queries and aim to give you the print you want. Even if you have NO artwork, get in touch, it may be easier than you think!
Our Printing Methods



We use several print methods and will always select the most efficient and appropriate method based on the product and your artwork. If, however you are looking to place a small order now, and a larger order later, please get in touch and we can advise the best way to achieve consistency of print across all your orders.
* Lead times are quoted based on standard product selected from available stock. Orders for custom sized / non-stock items will be subject to longer lead time and minimum order quantity.